PETP plastic
PETP, also called polyethylene terephthalate or PET, is a thermoplastic polyester which is widely used as packaging material. Polyethylene terephthalate is one of the hardest plastics, but at the same time it's easy to reshape. This colourless type of plastic offers several benefits and can be widely used in various industries.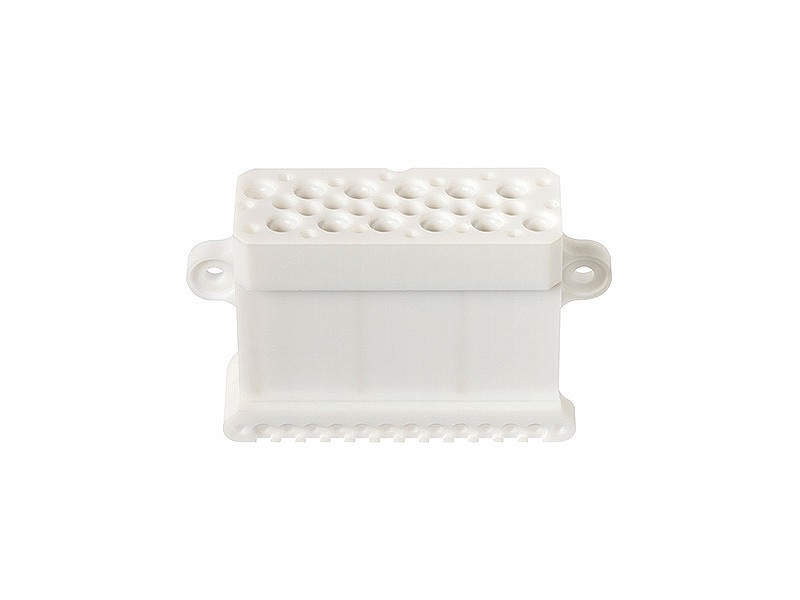 Polyethylene terephthalate properties
Polyethylene terephthalate is a particularly strong and pliable type of plastic. PETP is known for its durability, capacity to retain its shape and dimensional stability. In addition, PETP is self-extinguishing, creep-resistant (cold flow) and absorbs practically no moisture. Features of PETP:
One of the hardest plastics
Easily reshaped
Durable
Retains its shape
Dimensionally stable
Resistant to creep
Low water absorption
Self-extinguishing
Suitable for direct contact with food
Suitable for recycling/reuse
Density: 1.38 g/cm³
It is a relatively brittle plastic and is mainly used by the food industry. In many cases, PETP is seen as a replacement for POM. BKB Precision is skilled in processing both PETP and POM plastics.
PETP plastic applications
Polyethylene terephthalate is the type of technical plastic which is particularly suitable for machining. PETP can also be glued to a limited extent. As well as packaging material, PETP can also be used for:
Plastic housings
Conduction components
Precision bearings
Gears
Electro-technical use
Other types of machine components
The applications of polyethylene terephthalate are virtually endless. Our plastics specialists would be happy to tell you more about the many processing possibilities of PETP.
Questions on PETP plastic processing?
Do you have any questions on PETP processing? The plastics specialists at BKB Precision know PETP plastic's properties and applications through and through. Please feel free to ask any questions by telephone, e-mail or fill out our contact page.