Foam materials
Foam materials form a separate group within plastics. These materials are used in many products and have a wide range of applications. Do you want something which requires the processing of plastic foam? BKB Precision is happy to be of service.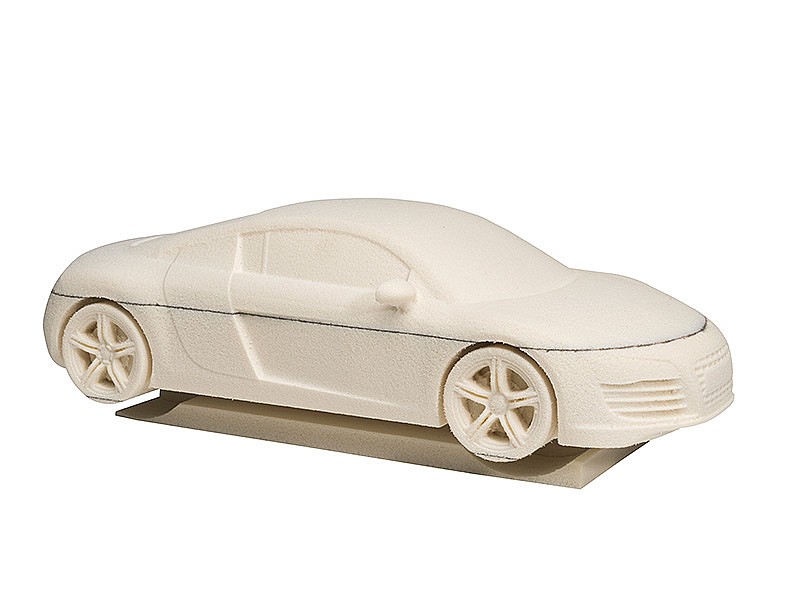 Plastic foam
The flexibility of foam makes it a versatile material. Plastic foam is used in many industries, in constructions in shipbuilding, for example, as well as the car and the aerospace industries.
Airex and Rohacell are two important brand names in the world of foam materials. Both suppliers offer a wide variety of foam for all kinds of technical applications. And BKB Precision is your specialist when it comes to processing Airex and Rohacell foam.
Our (portal) milling machines are highly suitable for processing foam in sheet form.
Characteristics of Airex
Airex foam is elastic, moisture resistant and made up of closed cells which are 50% to 96% air. These so-called sandwich structures are at least 50% lighter than with other synthetic foams.
That means you can create volume without weight. The foam's ratio of weight to stiffness makes it possible to use it to realise larger structures of an extremely low weight.
Benefits of Airex foam
Airex foam is good for sealing and insulation. It is also non-corrosive, which means that it can be easily combined with other materials without affecting them. It is therefore common to use Airex foam with wood, metal or other types of plastic.
Airex is available in various thicknesses and can be easily machined in most cases. Due to its good insulating properties and very low moisture absorption, this material is frequently used for radar installations and by the semiconductor industry.
Want to know more about the possibilities?
BKB Precision is a specialist in the processing of Rohacell and Airex foam. Do you have any questions on the processing options or do you need advice? Our team of experts would be happy to help you. Simply contact us for more information.