Sanding machine
BKB Precision uses both traditional and mechanical sanding techniques. These techniques are commonly used before and after the processing of plastic sheet material and plastic foam. Sanding is mainly done to remove sharp edges, make surfaces smoother or create a particular kind of matt finish.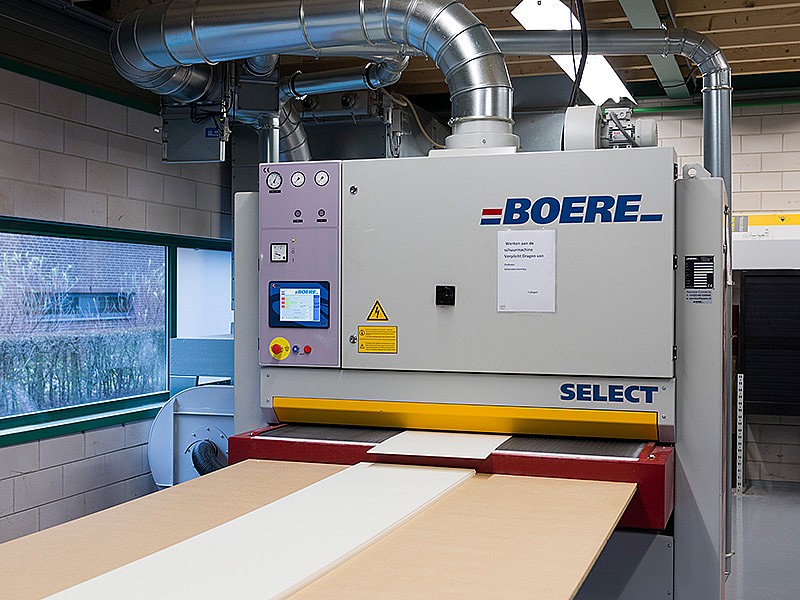 Our sanding machine
We usually sand plastic to create a smoother, more beautiful end result. Almost all plastics can be sanded, with the exceptions of polypropylene (PP) and polyethylene (PE).
Sanding can also remove visible imperfections. When plastic is processed, this often results in all kinds of roughness. You can clearly see it with PMMA plastic, for example.
BKB Precision uses a Boere wide belt sander. This is a robust, complete sanding machine with a working width of 1,300 mm and it can sand plastic sheeting with great accuracy. The tolerance on the thickness is about 0.025mm. The Boere Select 1400K wide belt sander has been our choice for years when it comes to accurately sanding plastic sheeting.
Do you want to know more about BKB Precision, plastic processing and the techniques we use?
Please use the contact form or contact us directly by calling +31 (0)40 267 01 01. We would be happy to help you.