CNC turning machines
At BKB Precision, people work with machines to make top-quality plastic components. All our CNC turning machines are equipped with a bar feeder, which means we can make competitive offers for both single-piece and medium series productions.
BKB Precision turns plastic for a variety of applications. We specialise in CNC turning for engineering plastics.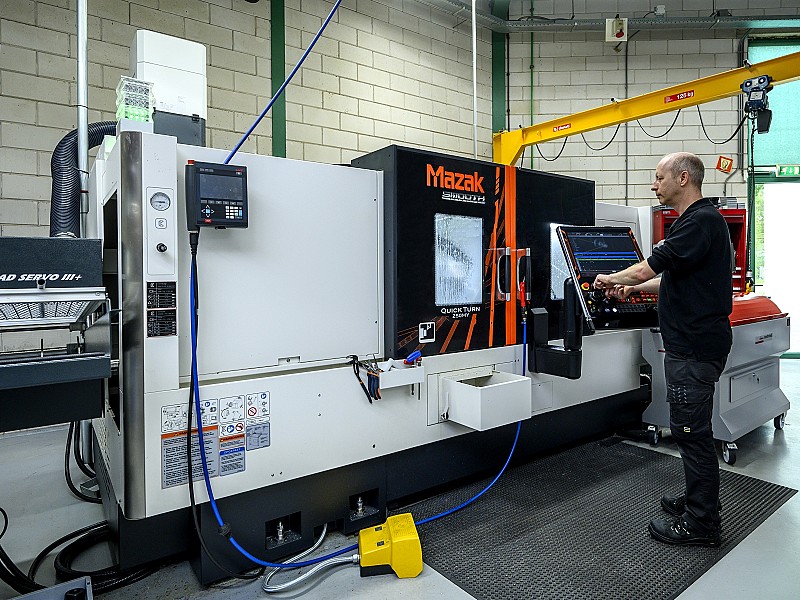 Our CNC turning machine
Our Mazak Q10 CNC turning machine is fully computer controlled and can move along both X and Z axes. This means it can make cylindrical and conical components. Our extensive range of machine tools allows us to work accurately, efficiently and flexibly.
Our new Mazak QT 250MY machine with Hainbuch CentroteX quick-change-system has expanded our turning capabilities and enables us to respond even better to the needs of the market and the demand for precision-turned products/components.
Combined turning-milling
In addition to turning machines, we also have Okuma combined turning-milling machines. Using such a machine, we can process products to an accuracy of up to 3 µm. However, if all you need are straight-forward plastic discs, we are also happy to do that for you.
Need advice on the CNC turning of plastics?
Would you like to know more about BKB Precision or the techniques we use? When it comes to the CNC turning of plastics, we would be happy to assist you with expert advice with no obligation. Please use our contact form or call us on +31 (0)40 267 01 01.