High quality plastic welding
Welding is often associated with metal, but did you know that plastic is also suitable for welding? Plastic welding is a specialised process in plastic processing that makes it possible to join thermoplastics together.
Perfect results require extensive knowledge and expertise of both welding techniques and weld seam constructions. BKB Precision can do this to the highest degree of precision and craftsmanship.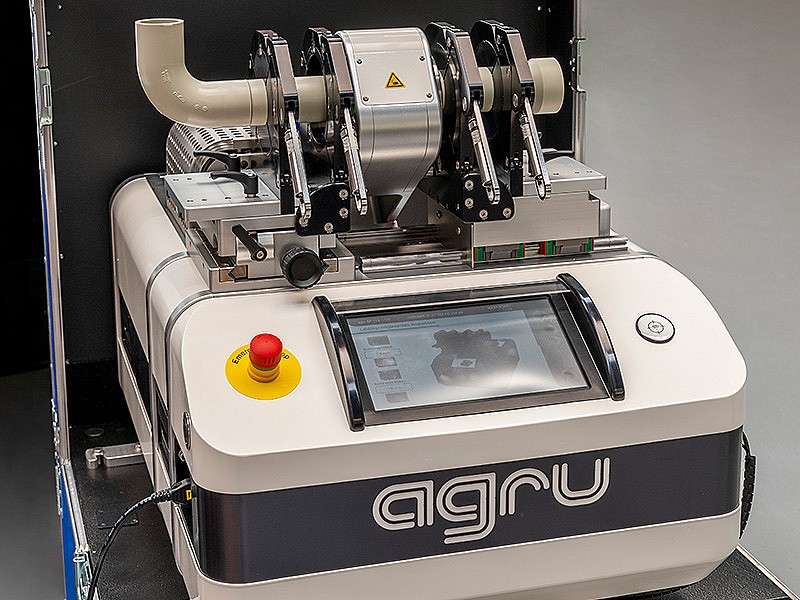 Infrared welding
The use of infrared welding is increasing, especially in the semiconductor and medical industries, as well as in mechanical engineering. BKB Precision recently invested in a special infrared welding machine for welding pipes: the AGRU SP 110-S V3.
This machine has the flexibility needed to weld complex pipe assemblies. It also allows us to define our own parameters so that we can weld machined parts to standard pipes and fittings. In the field of plastics, this is the safest, most advanced method of welding.
This machine offers three benefits:
Precise adjustment mechanism so that pipes to be welded are perfectly aligned.
Meets the highest standards
Every certified weld has a unique QR code, making it fully traceable.
Pipes can be welded with this technique if they are made from the following types of plastic: PE 100-RC, PP-H, PP-R, PP-Pure, Polypure, PVDF, PVDF-UHP, ECTFE.
Hot gas welding
In addition, BKB Precision does hot gas welding, also known as wire welding. This technique bonds similar thermoplastics together using air at high temperatures.
For wire welding, we use a specially designed handheld hot air dryer. Plastic and welding wire are heated simultaneously and evenly with hot air so that the parts fuse together. When the product has cooled, the end result is a solid bond.
However, this technique requires specific expertise because each type of plastic has a different melting point. If the plastic is heated to above its ideal temperature, it can be permanently damaged. In short, this welding method must be carried out with extreme accuracy.
The thermoplastics we can weld are:
PP (Polypropylene)
HDPE (High Density Polyethylene)
PVC
PVDF
PC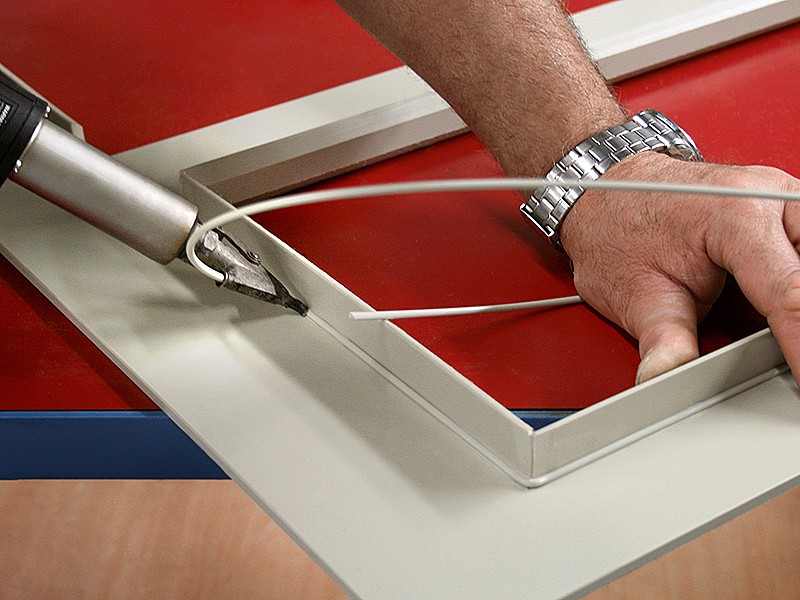 Free advice for specific requirements
Do you have specific questions or requirements when it comes to plastic welding? Do you prefer other techniques? Please get in touch and we can discuss the possibilities with no obligation. You can use the contact form or call us on +31 (0)40 267 01 01.