Types of plastic BKB Precision works with
There are many different types of plastic on the market, but we subdivide them into thermoplastics, thermosets, and elastomers. BKB Precision is a specialist in the processing of these types of plastic. Each one has characteristic properties which make it more or less suitable for certain applications.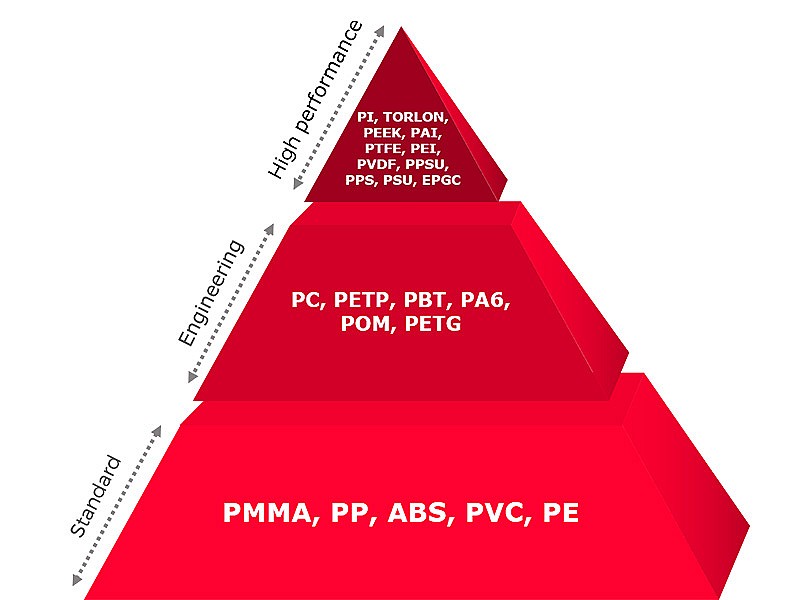 An overview of characteristics
To give you an idea, we made an overview of the types of plastic that we process. (See diagram.) We have separated them into high-performance plastics and engineering plastics.
We are also experienced with the following plastics and combinations of materials: Eslon material (in PC or PMMA), PP (Polypropylene), HPL (Volkern, Trespa), PSU (Polysulfone) and ESD. We also deal with filled plastics, coloured plastics and post-treated plastics.
This overview also highlights the many differences between these types of plastic, including differences in temperature resistance, dimensional stability and wear resistance. All these play a role when it comes to choosing the type of plastic you need. One thing is certain: with plastic, we can make the almost impossible possible.
Want to know more?
Would you like more information on the different types of plastic? Feel free to contact us by using the contact form or calling us on +31 (0)40 267 01 01.