Make & Advise
Success is not only achieved through cost savings and hard work.
Together with the value chain, we need to do things better, be smarter, minimise waste, develop new, more efficient ways of working, and improve collaboration.
At BKB Precision, we like to explore interesting markets and help (potential) customers think differently about their processes. To see what can be made in plastic and to discuss early on which designs might best contribute to manufacturability when it comes to production. This ensures that critical components can be produced at an attractive cost price and delivery date/time-to-market. We are happy for our customers to set us a challenge.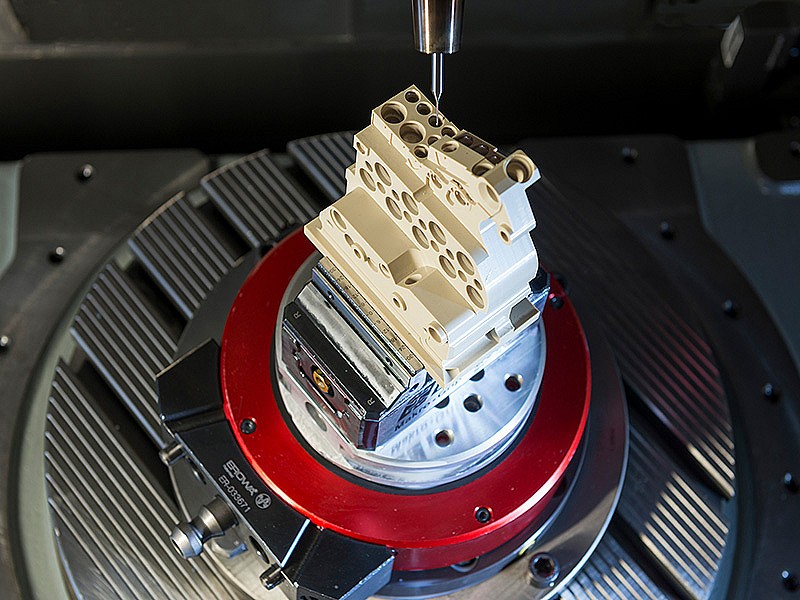 From idea to realisation
At BKB Precision, we process high-quality plastics for the high-tech industry. This includes sectors such as the semiconductor industry, medical industry, defence and aerospace, etc. These markets are mainly focused on so-called high-performance plastics, but we frequently work with a variety of engineering plastics.
Sam Versteeg, Business Development: 'The modern customer relationship combines operational excellence with customer intimacy. This is perfectly consistent with our vision here at BKB Precision. We deliver added value and always think with the customer. They are free to contact us with whatever questions they have, from Design to Manufacture, and we are always delighted to seize the challenge of coming up with an effective approach to Product Design together.
'We have noticed that companies are increasingly looking for a good sparring partner. There is a lot which people don't know about processed plastic products and their specific properties. That is why it is important to be properly advised by a specialist and – also important – to get that advice early enough in the process. By addressing this in the preliminary phase, you can ultimately ensure the realisation of the right product at the desired cost and delivery date.'
Partnership and manufacturability
'(Potential) customers appreciate that we think with them when it comes to the design and are open to advice about materials. If they want, we can even make a prototype. It is always a challenge to find the right balance between innovation, manufacturability and costs, but with the support of our Business Development department, this often leads to designs which are both functional and cost-effective. We can then put them into production.
'That's why partnership and having a long-term relationship are important factors for BKB Precision. They work well for the development of the product, but also for such things as market development and chain integration.'
'We are ready to come up with the right customised solution for you, so you can be assured of quality and craftsmanship'

'The possibilities of plastic processing are practically endless'
Contact
Do you have a complex challenge and are you curious about what we can do for you? BKB Precision is a specialist in high-quality plastic processing. Please feel free to contact us to talk about the possibilities. You can use our contact form or telephone us on +31 (0)40 267 01 01.