ISO Cleanroom
ISO cleanroom makes precision work possible
The BKB Precision premises includes clean spaces for the professional cleaning and packaging of plastics.
We have two cleanroom spaces totalling 32m² and both are certified ISO class 7. Our employees are skilled and fully trained in the correct procedures.
Do your plastics have to meet strict cleanroom production standards? Then you have come to the right place.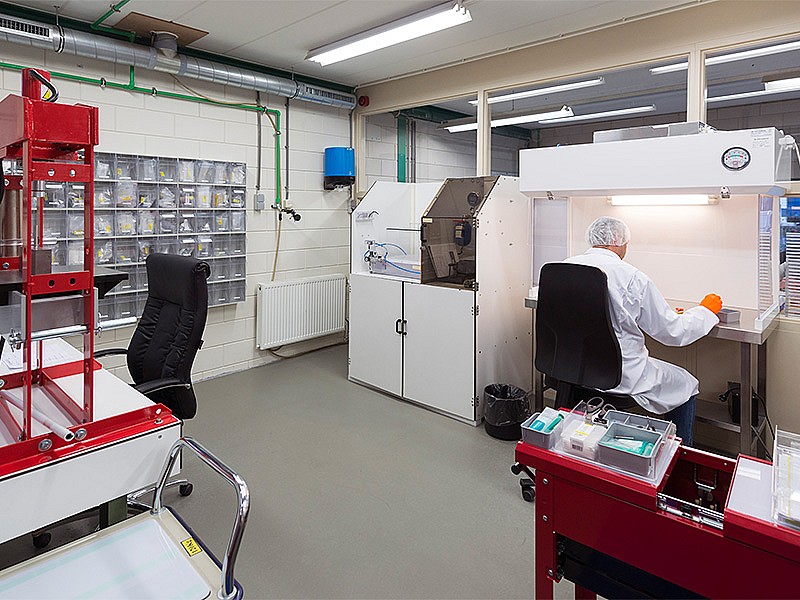 Cleanroom cleaning ISO Klasse 7
The cleaning of components and products is done extremely carefully and we work according to a strict protocol. Plastic products are cleaned in our cleaning room to the Grade 4 (ISO class 7) standard – and we can clean to a higher class if necessary. This means we can also meet the strict requirements of the aerospace, semiconductor and medical industries.
Cleanroom assembly
The semiconductor industry and medical industry are increasingly using composite manifolds. On request, we can assemble your products in accordance with cleanroom standards. You supply the specifications and our specialists in the Assembly department will assemble your manifold(s).
Cleanroom packaging
The packaging of your plastic products in our clean room is done to ISO class 7 standard. In fact, cleanroom packaging is our everyday work and cleanroom specifications are strictly observed as standard.
Do you have any questions about cleanroom cleaning, assembly or packaging?
Then please fill in and send the contact form or call us on +31 (0)40 267 01 01. We will get back to you with an answer to your query as soon as possible.