CNC milling
Thanks to our years of expertise, we know better than anyone how to mill high-quality custom plastic manifolds. Plastic is a versatile material, and each type requires a different approach to achieve the most perfectly shaped components. Are you looking for a reliable partner for precision and innovation in plastic milling? Then you are at the right place with BKB Precision.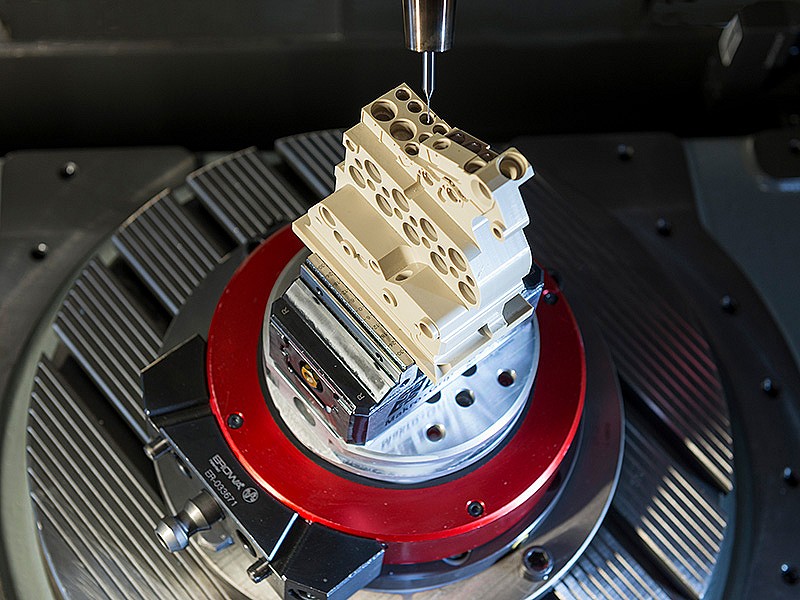 Milling Plastic
What exactly is plastic milling? In short, it's the process of using hand or machine tools to shape and change the form of the material. By removing parts of the material, often in the form of curls. The original form of the product changes, and in this way, the desired shape is achieved.
Plastic milling at BKB Precision is done in a fully computer-controlled manner. That's why it's also called CNC milling. The collaboration between programmers and millers ensures that we always deliver the highest quality. Our high-quality clients continually challenge the team with requests for new precise products, constantly elevating our milling capabilities. Curious about what we can do for you? Then get in touch with our dedicated team.
Precision and accuracy
CNC milling of plastic requires specialized knowledge and craftsmanship. Each type of plastic has unique characteristics and machining possibilities. The specialists at BKB Precision are familiar with the specific properties of plastic types and work according to strict quality policies to guarantee the best quality to our customers.
Reliable Partner in Plastic CNC Milling
At BKB Precision, we take pride in the fact that for many years, we have been able to delight diverse customers with the precision, innovation, and reliability in milling components. Whether it's prototyping or large-scale production, BKB Precision guarantees plastic components that meet the strictest requirements. Curious about what our customers say about us? Check out our references.
Plastic Milling and Turning Works
Plastic milling is not the only way we machine plastic at BKB Precision. We also employ CNC turning in combination with our state-of-the-art machine park to produce the most advanced plastic milling and turning works. With our expertise in plastic machining, we offer tailor-made solutions for various industries where precision and quality are of paramount importance. Read more about plastic machining and turning through the links below!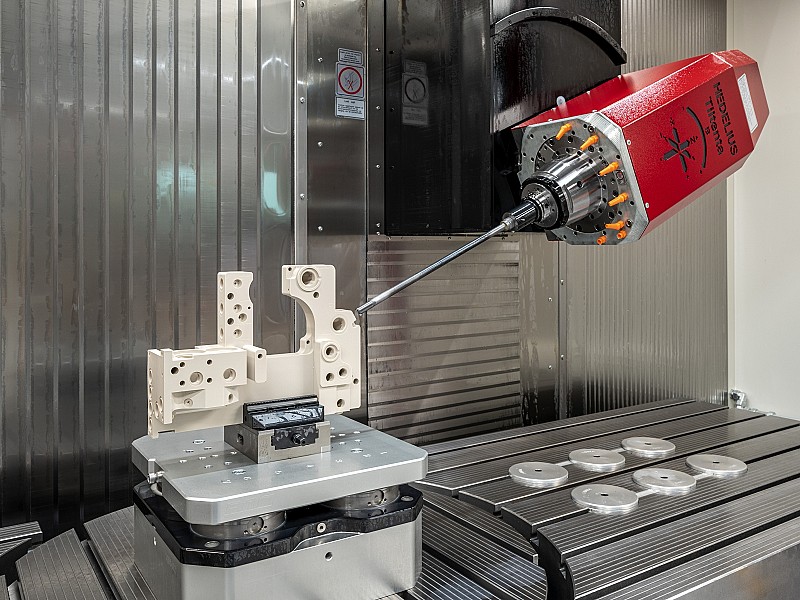 BKB Precision - The Specialist in Milling Plastic Manifolds
As the specialist in producing plastic manifolds, we are ready to bring your ideas and projects to life using our advanced CNC milling machines. Are you interested or do you have any questions? Don't hesitate to contact us. Our dedicated team is ready to assist you.