CNC milling
Milling plastic is a machining technique where material is removed to create the correct finishing of the desired product. Milling at BKB Precision is computer-controlled, hence the name CNC milling.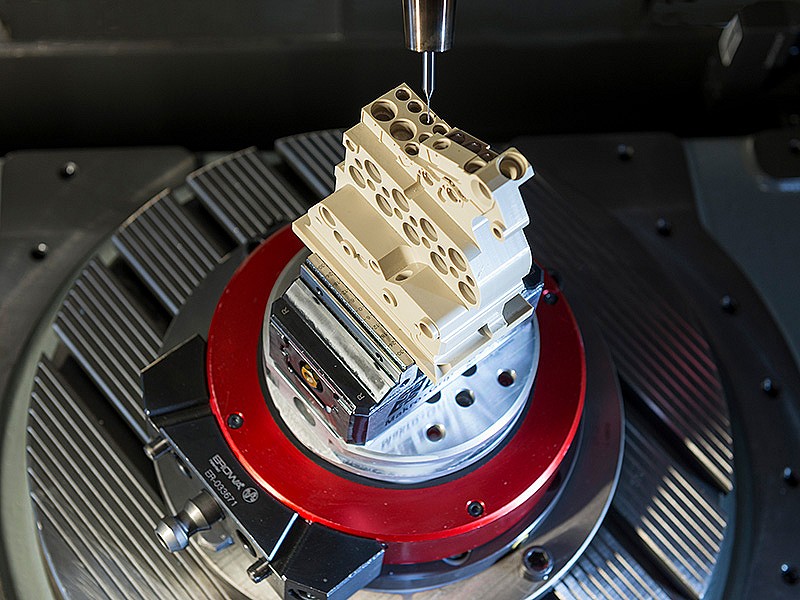 A short explanation
Plastic milling is computer-controlled at BKB Precision. It is therefore also called CNC milling. We are skilled in various milling work. Milling takes place in our conditioned company hall with advanced machines that can be used for 3- and 4-axis CNC milling up to and including the complex 5-axis simultaneous CNC milling. We also have portal milling machines especially for precise milling of large plates, a cleanroom, a cleaningroom and a department for assembly, testing and packaging.
Precision and accuracy
CNC milling plastic requires specialist knowledge and attention. Each type of plastic has unique characteristics and processing options. BKB Precision's specialists are aware of the specific properties of the plastic types and work according to a strict quality policy.
Questions about the best choice for your plastics processing?
The choice between 3-, 4- and 5-axis milling depends on the complexity of product. All techniques have benefits. Send us a STEP-or PDF file and we can tell you what is possible and draw up a quotation if desired. Please make an appointment using the contact form or directly contact us: +31 (0)40 267 01 01.