CNC machining
The core activity of BKB Precision is the accurate CNC machining (turning, turning-milling, and milling) of high-quality plastics with a precision of up to 3μm. Therefore, we are the specialist in plastic machining and CNC machining techniques. We make the seemingly impossible possible with plastic.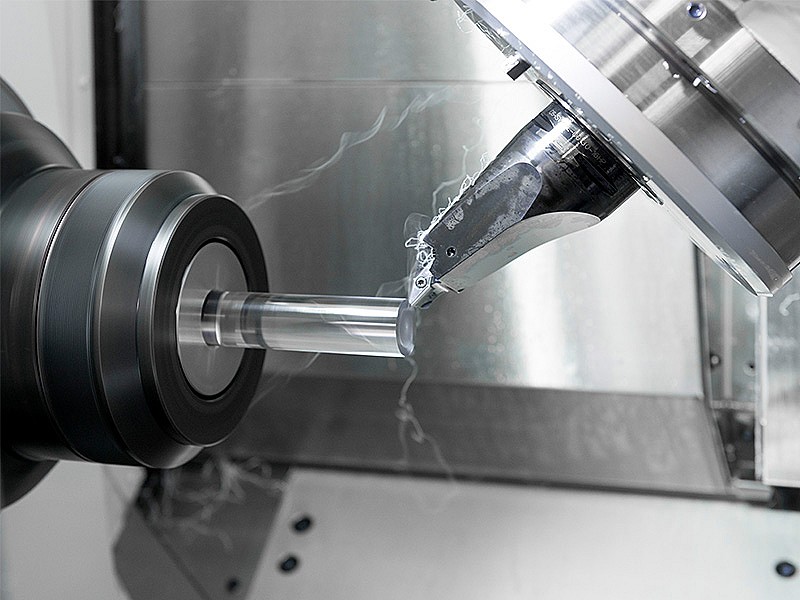 CNC machining
CNC machining of plastic is a computer-controlled machining technique where material is removed to obtain the correct dimensions and shapes. As it is often computer-controlled, it saves a lot of time, is less labor-intensive, and much more precise. Plastic machining includes plastic turning, plastic milling, and a combination of both.
With advanced CNC machines and a team of professionals, we offer high-quality plastic components. Whether it's plastic milling or turning work, we understand the unique properties of each plastic material and tailor our machines accordingly. At BKB Precision, you can rely on customized plastic parts that meet your specifications and requirements. Contact us for all possibilities.
Expertise and Precision in Plastic Machining
At BKB Precision, our experienced team and state-of-the-art machine park ensure high-quality turning and milling work. We ensure that your project is implemented on time according to your specifications. Our employees are there to support you from start to finish and, if necessary, help develop your ideas into the desired end product. You can rely on our commitment to quality and customer focus for a successful collaboration.
Reliable partner in plastic machining
Thanks to our extensive expertise in CNC machining and our commitment to quality and innovation, we have built a long history of satisfied customers at BKB Precision. By listening to their needs and striving for excellent customer service, we build sustainable relationships and continue to meet our customers' expectations. Curious about what customers think about us? Take a look at our references.
Our 24/7 CNC Machines
To provide precise accuracy, we have a conditioned workshop with a highly advanced machine park, equipped with robot loading and/or bar feeders in most cases. At BKB Precision, we apply the latest techniques for plastic machining, enabling us to produce 24/7, flexibly respond to demand peaks, and manufacture the most intricate components. Curious about what the machines can do for you? Feel free to contact us without any obligation!
More information on CNC machining?
Machining plastic is just one of our specialties in plastic machining. We have solutions for all aspects of plastic machining. If you have any questions about CNC machining at BKB Precision, please don't hesitate to contact us. You can reach us by phone at +31 (0)40 267 01 01 or by filling out the contact form. The contact details can be found below.