5-axis plastic milling
BKB Precision specialises in 5-axis CNC milling. This plastic processing method makes it is possible to work on the product on five sides simultaneously in one clamping operation.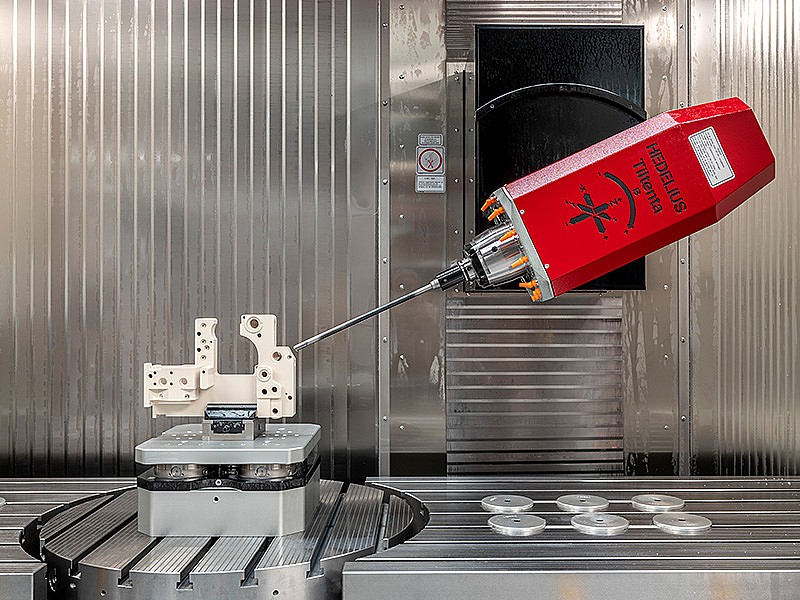 5-axis plastic milling: a summary
With 3-axis milling, it is not possible to mill at different angles. However, with 5-axis milling, it is possible because the head can be tilted while the cutter moves along the X, Y and Z axes. This means that the product can be worked on not only from above, but also from the left and right sides.
There are many advantages to this method. The product can be milled faster while maintaining the same level of accuracy, and higher tolerances can be achieved during processing. In addition, this method allows us to perform more complex operations.
Moreover, at BKB Precision we can do 5-axis simultaneous milling. This is the most advanced method of machining in which all machining axes are controlled simultaneously. It is suitable for milling highly ingenious products with shorter cycle times.
We have seven machines which we can use to perform 5-axis milling. In addition, we can set the machines up to produce 24/7, so we can offer you short delivery times.
The best option for your plastic processing
BKB Precision can help you with even the most complex designs for high-quality plastic processing. To see whether 5-axis milling or 5-axis simultaneous milling is your best option, we would need to see a technical drawing as a PDF or step file. Afterwards, we can determine how to best help you.
Professional solution
Even when dealing with the most complex designs, BKB Precision offers a fitting solution with high-quality plastics machining. Should five-axis milling not be the solution for you after all, we will be happy to look for other ways to be of service to you.
Want to know more?
We would be happy to advise you on what's possible with plastic processing. Do you think you might need 5-axis milling or simply want to have more information on it? Then please fill in and send the contact form or call us on +31 (0)40 267 01 01. Our specialists would be delighted to help you.