CNC turning-milling combinations
Simultaneous turning and milling is a specific machining method to make products as efficiently and accurately as possible. The maximum size which can be machined is ø200mm.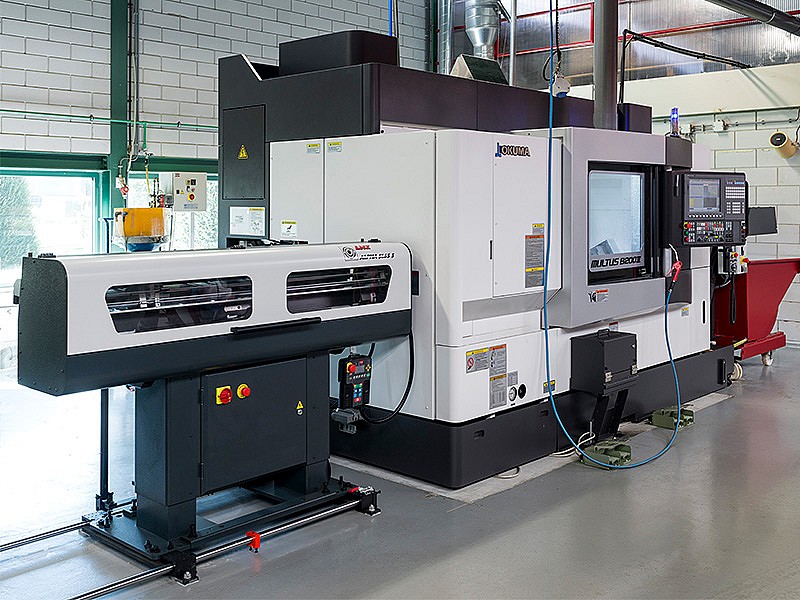 CNC turning-milling combinations
We have two Okuma turning-milling combination machines in our climate-controlled production hall:
1x Okuma Multus B200
1x Okuma Multus B200 II
Both turn-mill combinations can turn and mill plastic with an accuracy of up to 3 µm. The Okuma Multus turning-milling machines are stable and guarantee high precision in complex applications. In addition, we keep our production hall at a constant temperature, which means we can continuously produce work at the highest level.
An additional feature of the Okuma Multus B200II is the high-pressure cooling system which allows us to do deep hole drilling: an operation to drill holes deeper than 10x their own diameter. The machine is also equipped with six programmable axes, which means we can do 7-axis simultaneous processing.
Free advice on plastic turning and milling
We would be happy to help you with advice on turning and milling plastic, with no obligation. If you send us step-files or PDF-files of the product, we can tell you what the possibilities are and even prepare a quotation. Would you prefer to meet first? Then feel free to make an appointment, also with no obligation. Simply use the online contact form or call us on +31 (0)40 267 01 01.