PAI Plastic (Polyamide-imide)
PAI, also known as polyamide-imide, is an amorphous, thermoplastic high performance polymer with excellent mechanical properties. PAI plastic is used for the manufacture of components that can withstand heavy loads.
This high performance plastic is often used for electronic/electrically insulating parts and applications in the medical sector.
PAI plastic properties
Polyamide-imide is designated a high-performance plastic due to its unique combination of exceptional properties. Polyamide-imide is very strong and can withstand a wide range of temperatures. Furthermore, PAI is a very durable plastic, has low frictional resistance and is resistant to UV, gamma and X-rays.
Outstanding mechanical properties
Can withstand temperatures between -50°C to around 260°C
Highly durable
Heavy duty
Very low coefficient of expansion (0.025 mm/°C/metre)
Dimensionally stable
Low frictional resistance
Self-extinguishing
Resistant to UV, gamma and X-rays
Density: 1.60 g/cm3
Polyamide-imide plastic applications
Polyamide-imides are often an excellent choice for multi-requirement applications which must have high mechanical strength and durability, low creep and fatigue, all combined with excellent chemical properties. PAI plastic is suitable for plastic processes such as CNC machining and, to a limited extent, gluing. Examples of PAI applications are:
Dimensionally stable precision parts
Electrical components
Electronic components
Medical components
Wire-coating
Cleanroom/laboratory environments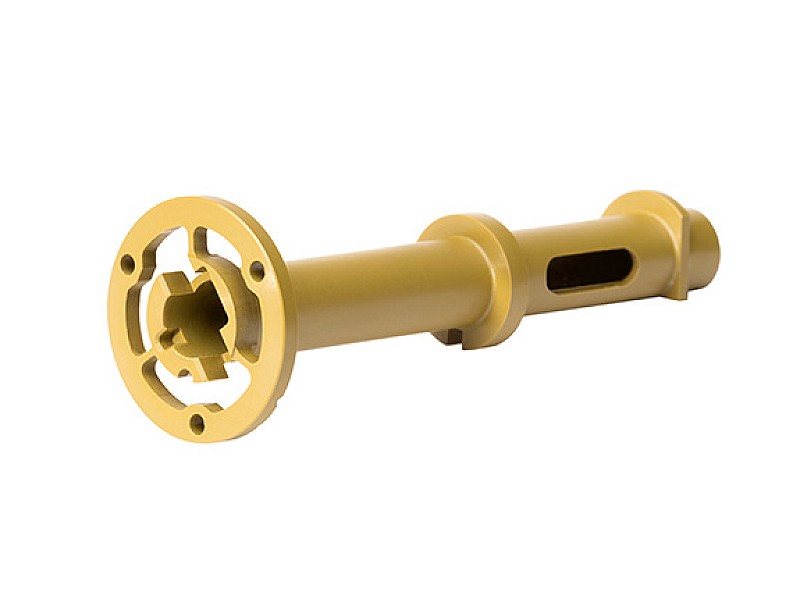 Torlon – a PAI variant
Torlon, a PAI variant, combines excellent mechanical strength, rigidity and creep resistance over a wide temperature range. It has an extremely low coefficient of expansion. Torlon plastics are ideally suited for applications which operate at high temperatures. This high level of resistance means it also has a high melting point.
BKB Precision as PAI plastic processor
We are specialists in the field of PAI plastic processing. In particular, we have many years' experience in producing high-performance Torlon plastic solutions. BKB Precision knows exactly how to work with Torlon. Should you choose to work with this PAI variant, BKB Precision would be happy to be your partner.
Do you have any questions about PAI plastic or its processing?
BKB Precision would be happy to help you by telephone, e-mail or via our contact page. We have been specialists in the field of high performance plastics for many years and would be delighted to share our expertise with you.