2021 | The top 5 durable plastics
When you have plastic made to measure, it is important to select plastic material with the right properties for your application. A material property which is frequently required is wear resistance.
Wear resistance can be put into two categories: durability and robustness. Or to be more precise: low friction combined with a long lifespan, which is important for bearings, for example. Wear-resistant plastics have several advantages over metal or bronze equivalents, such as high dynamic load capacity, good dry-running properties, weight, chemical resistance, and cost price.
The top 5 wear-resistant plastics and their characteristics are listed below.
1. Polyamide (PA)
Polyamide (PA), also called Nylon, is one of the most commonly used wear-resistant plastics. It is widely used and can be universally applied. For example, PA is extensively used in the production process for manufacturing wear-resistant plates, gears and bearings. It has a relatively high rigidity, is excellent for heavy dynamic loads, and has good vibration-damping capacity. Its temperature range is between -40° to +100°C. Polyamide will not deteriorate quickly and most variants can withstand high temperatures.
Because PA is available in many variants with specific additives, this is a widely applicable material for your application. The most commonly used variants are:
PA6G
PA6 MoS2
PA12
PA glass-filled (PA6 GF30)
PA carbon-filled (PA6 CF20)
PA oil-filled
2. HMPE (Werkstoff S)
High Molecular Polyethylene or HMPE is widely used in the food industry. This wear-resistant material with a relatively low coefficient of friction can be supplied with a food safety declaration: this means it is safe to use in processes in which it comes into direct contact with foodstuffs.
Moreover, HMPE does not absorb moisture like PA/Nylon, for example. However, when processing it for an application, care should be taken that the effects of friction do not result in excessively high temperatures (< 80°C).
There are different variants of HMPE, including HMPE 500 and HMPE 1000. The latter is well known under the brand name 'Werkstoff S' and is even more wear-resistant than HMPE 500. That means it can be used even under the most demanding conditions and at extremely low temperatures – as low as -200°C. In addition, HMPE 1000 is almost immune to other materials adhering to it.
3. POM
Like Nylon or polyamide, POM is a widely used, wear-resistant plastic. The material is also known as Delrin and Polyacetal. POM is much less wear-resistant than Nylon and Arnite, which means it is mainly used for manufacturing high-precision parts which do not have to undergo high stress.
POM is lightweight, dimensionally stable, does not discolour, and is well-suited for making accurate parts. However, it has limited wear resistance, so this material should ideally be seen as a normal construction plastic. The most commonly used POM variants are:
POM-C
POM with 10% PTFE
POM MoS2
POM ELS (electrically conductive)
4. PETP (Arnite)
Polyethylene terephthalate, also known as PETP plastic or Arnite, is less well-known but certainly not of lower quality or less applicable. Because PETP is not only wear resistant, creep resistant and hard but also absorbs very little moisture, it is highly suitable for applications in which complex parts are combined with dimensional accuracy and surface quality of the strictest requirements.
When processing PETP for an application, it should be taken into account that the extreme hardness of the material makes it more brittle, which means that impact loads must be avoided. Up to 110°C, it is temperature resistant for a long duration and can be used in the food industry.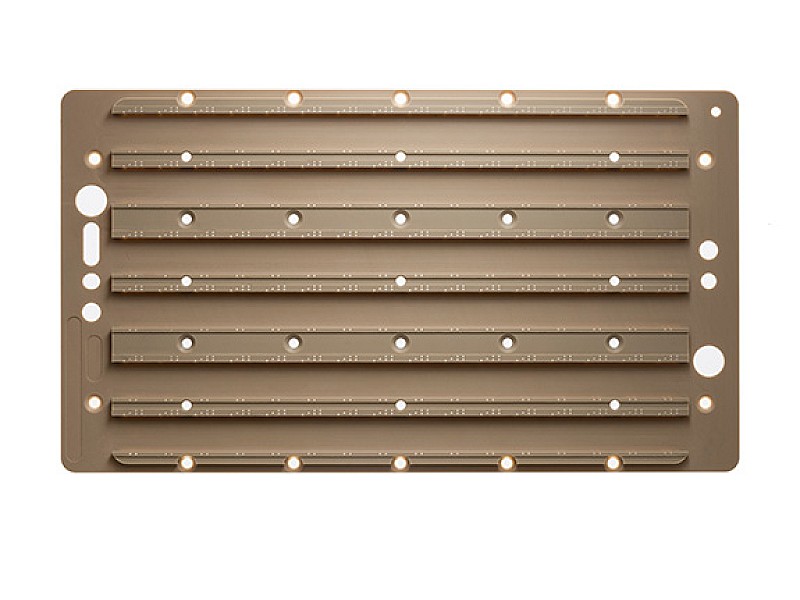 5. PEEK
Polyether ether ketone (PEEK) is a high-performance thermoplastic material which is an excellent choice for demanding applications and has excellent wear resistance. It is resistant to high temperatures, chemicals, and radiation. PEEK can be used continuously at operating temperatures of up to 250°C. Furthermore, its application processing can be done in hot water or steam without compromising its physical properties.
PEEK is easy to machine and has exceptional strength, dimensional stability, and rigidity. Due to its high-performance capabilities, PEEK is used in many challenging environments in the medical, nuclear, chemical processing, and aerospace industries.
There are also various types of PEEK on the market which have their composition modified for specific applications. The most commonly used variants are:
PEEK BG (Special bearing quality)
PEEK TF 10 (very good sliding and abrasion resistance properties)
PEEK glass-filled (PEEK GF 30)
PEEK carbon fibre filled (PEEK CF 30)
Would you like more information on wear-resistant plastics and their processing?
Then please contact us now. We would be happy to give you advice with no obligation.