Our working method
We would be happy to tell you more about our working method. One of the benefits of having BKB Precision as a partner is that you will have direct contact with a specialist at every step of the process. He or she will be your permanent point of contact and have a broad understanding of what you need to know.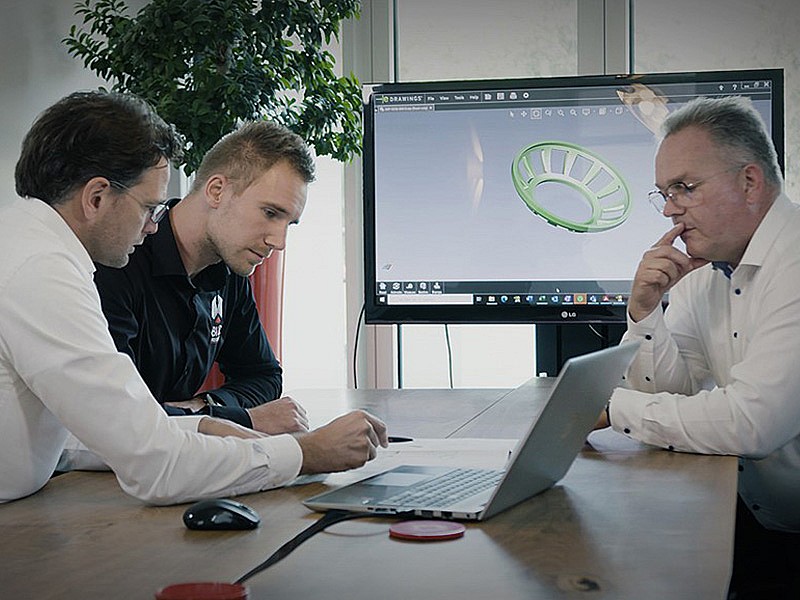 Enthusiastic team with a lot of experience
Our team is made up of passionate, committed and enthusiastic professionals. It is this personal approach and attention that makes working with us so special. Below you will find an overview of our working method and the steps that we would take with you.
Product drawings
If you send us drawings of the product as a PDF or step-file, we can tell you what your options are and whether the specifications are feasible. This includes discussing which types of plastic would meet your requirements. If you like, we can also prepare a quotation.
Our working method
If the consultation and quotation are acceptable and you would like to put in an order, we would prefer to receive it in our sales box;
Our colleagues at the company office will schedule your order and send you an order confirmation;
With our CAD-CAM programme Hypermill from Open Mind, the details of your order are programmed and forwarded to our machining centres;
The number of products or components ordered, the complexity of the processing and the accuracy required all determine which machines are used to make your products. BKB Precision has a diverse range of machines, including portal milling machines, 3-, 4- and 5-axis simultaneous milling machines, and measuring machines. And, of course, all machines use CNC (Computer Numerical Control;
Before your products are sent to the Logistics department for shipment, the Quality department checks to make sure that they meet specifications. We can also provide on request finished products with the applicable certificates and measurement reports. And, of course, we always make sure to deliver on time;
In the unlikely event that this is not possible, we will inform you in good time and together with you seek alternative arrangements.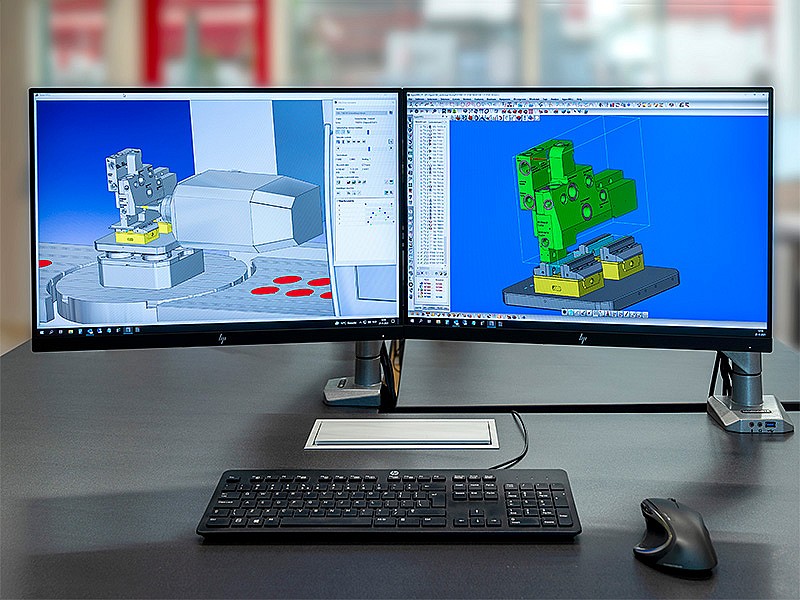 Contact
Would you like more information on what we can offer? You can make an appointment by filling in and sending the contact form or calling us on +31 (0)40 267 01 01.