2020 | Can it be a size larger?
Complex machining should not only be reserved for small workpieces. And precise machining should not only be necessary for or limited to small products. We are therefore delighted to have recently expanded our machine park with a Hedelius T9, automated with a BMO Platinum robot. This means we can now meet our customers' demands for the processing of their larger products.
We're particularly happy that we can fulfil our customers' wishes when it comes to producing larger plastic parts because, in some cases, they are looking to produce large parts in plastic which were previously made of metal.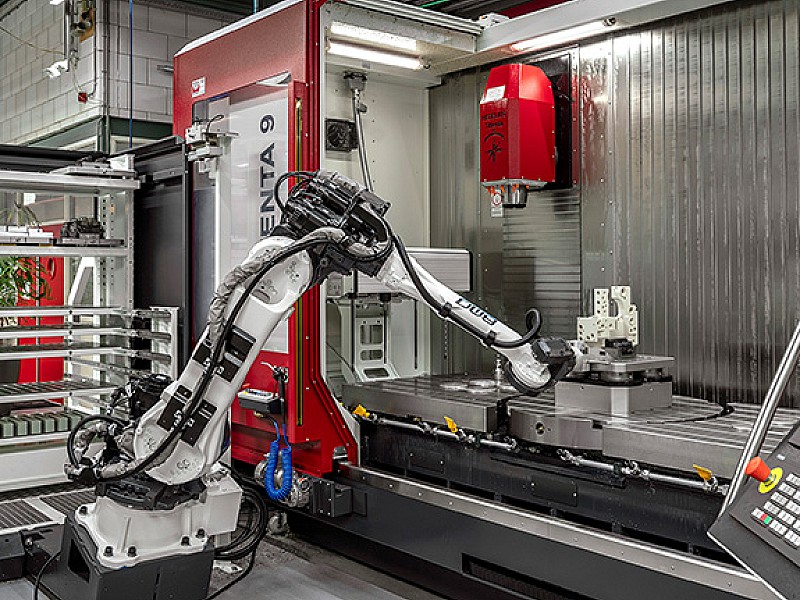 Together with Hedelius, our new five-axis machine has enabled us to accomplish a number of additional things with its configuration: we can not only machine large workpieces, but also carry out more complex operations on plastic, such as deep hole drilling. That is important for the larger manifolds we are capable of producing. We can also process longer workpieces.
Would you like to know more about producing larger parts, the dimensions possible, types of plastics, and so on? Then please do not hesitate to contact us.