2020 | BKB Precision expands machine park with new Hedelius Tiltenta 9-2600 CNC milling machine
BKB Precision produces high-quality plastic parts for its customers by means of complex and precise machining. Until recently, the complexity was mainly dictated by the fact that the components to be supplied were small, usually not larger than a shoebox. However, in recent years, there has been an increasing demand for the processing of larger and longer components. These components also had to conform to tight tolerances and although the dimensions were larger or more spacious, the operations requested were often just as complex.
That is why last year the decision was made to invest in a machine which enables BKB Precision to meet this increasing demand. With the arrival of the Hedelius, we can offer our customers the 5-axis machining of large plastic parts.
Preparations
After saying goodbye to the Unipro CNC milling machine at the end of December 2019, new space was literally and figuratively created for renewing the machine park. The floor was professionally renovated, levelled and given a beautiful, sturdy coating. The new solid surface – necessary to prevent vibrations – was now a reality.
At the beginning of February, all preparations were complete, and everything was ready for the arrival of the new machine: the Hedelius T9-2600.
This machine really takes us another step forward,' says Mannes Westhuis, DGA at BKB Precision. 'We can do even better in fulfilling our customers' needs, but we can also keep up with market developments and are making great steps by using new technologies."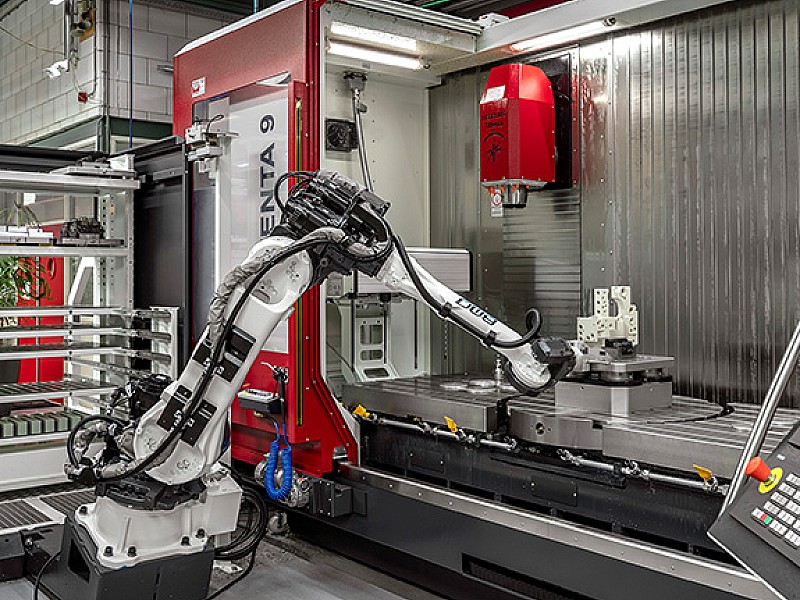 Hedelius T9-2600
This versatile CNC milling machine has a range of 2600/2030 mm (X axis) x 900 mm (Y axis) x 900/1005 mm (Z axis). The machine is compact but, due to a larger working space, offers even more production flexibility.

The T9-2600 milling machine is equipped with a swivel head and three tool magazines", says Wilfred van de Weerd, Production Engineer. "We chose a package of no less than 244 tools. The range of the swivel head and the integrated NC turntable ensure that rectangular parts can also be precisely 5-axis machined."
Platinum 50F Frontloader
The machine has been expanded with the Platinum 50F Front Loader, an innovative, compact robot cell from BMO Automation. This robot cell has extensive selection functionalities and will be used for product and pallet handling. The robot is equipped with a Servo gripper which can carry out work within automatically set dimensions. The robot is loaded at the front, with the robot sliding the loading drawers towards itself to pick up raw materials and load them into the CNC milling machine. This means that several product series can be produced fully automatically.
The addition of the robot will increase BKB Precision's production capacity. The spacious product loading drawers have different grids for the materials. The loading drawer system is variable, which means products of different heights can be automatically produced.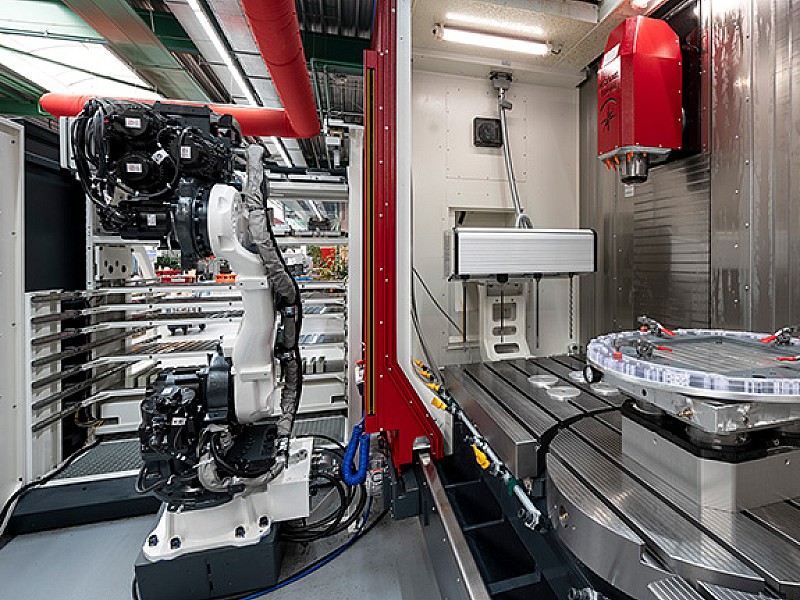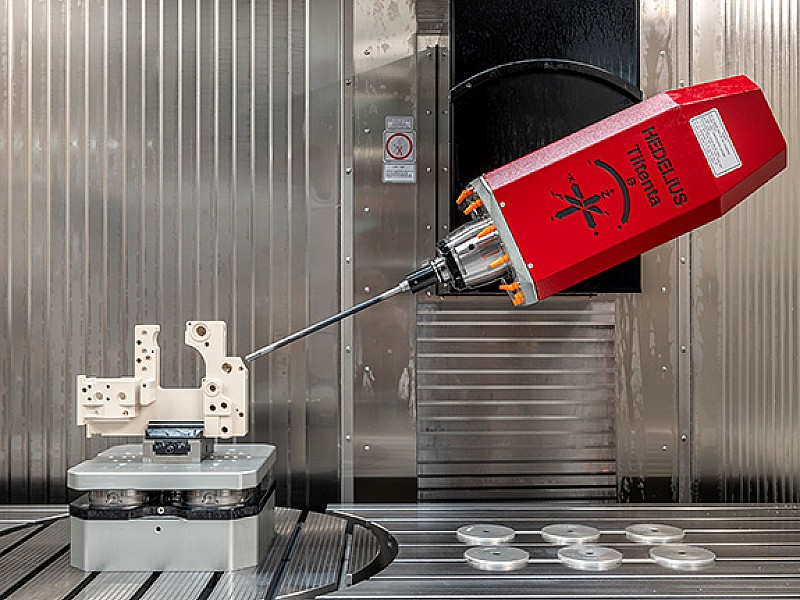 Price/Quality ratio is perfect
In combination with the robot, the price/quality ratio of the Hedelius machine is perfect. 'Thanks to this investment, we can continue our high-level production and guarantee quality at competitive prices. Hedelius guarantees quality; the BMO robot continuity. With the T9-2600, we have acquired a beautiful new in-house milling machine, which means we can also meet challenging customer demands and requirements when it comes to larger parts", says Westhuis.