2017 | Much interest for PEEK plastic during Semicon Europe
Last week the Semicon Europe was held in the Messe in Munich, Germany. After a successful participation in the Semicon China in Spring 2017, it was for BKB the first time to participate in this international exhibition in Europe. In collaboration with a number of partners from the Business Cluster Semiconductors Netherlands we shared a booth on the Holland High Tech Pavilion.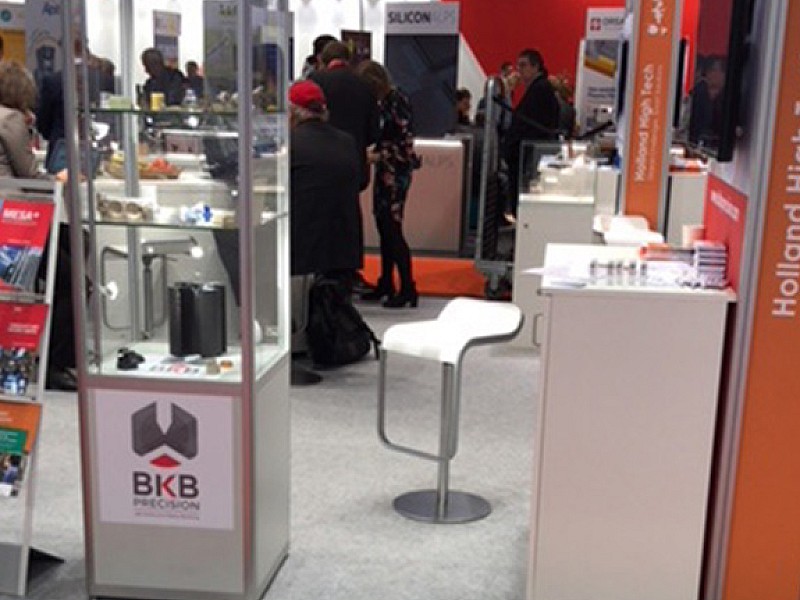 Big interest for PEEK
Managing Director Mannes Westhuis: "There was a lot of interest in our machining capabilities of PEEK.
This type of plastic is a perfect material for parts in vacuum environments which is usual in the Semicon. It is a compact, sturdy plastic that can be machined very accurately and which results in nce, smooth surfaces. Furthermore, the danger of outgassing is low and it gives little particle pollution. PEEK has an excellent chemical resistance to liquids.
PEEK is an interesting plastic and combined with our machining capabilities it is a beautiful proposition to show off with on the exhibition in Munich. I am looking forward to the follow-up of the new contacts."