2017 | BKB Precision is your partner in plastics machining for the semiconductor industry
In spite of growing processing capabilities, the trend is that electrical and semiconductor products become smaller, thinner and lighter. Volume has become an issue in semiconductor applications. Engineers are challenged to develop and design applications that cope with demanding specifications.
BKB Precision is a valuable partner in the semicon supply chain. We are used to the stringent requirements of production for semicon applications. BKB Precision is fully equipped for complex and accurate milling and turning even when the trend is smaller, thinner and lighter.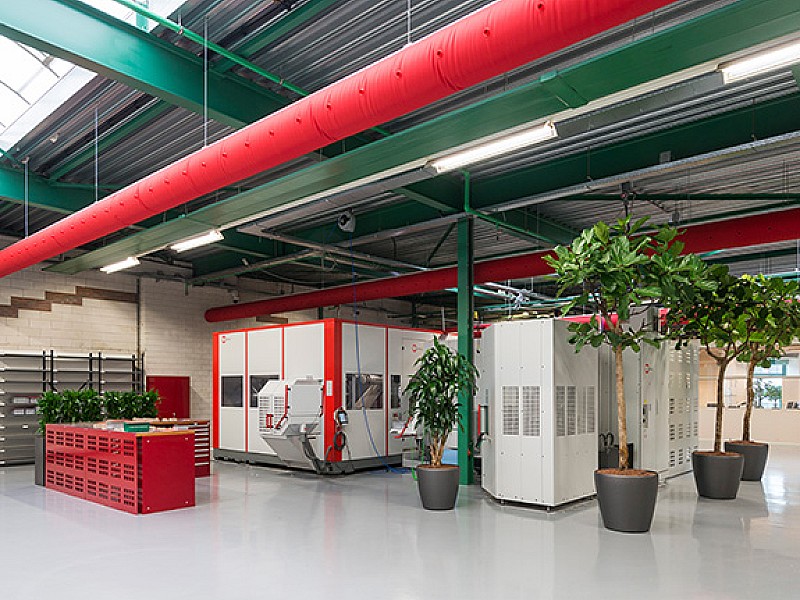 Knowledge and a hightech machinepark
We share our knowledge with engineers by developing and designing narrow specified plastic parts. From prototyping and individual pieces to production of smaller series as well. We produce on the latest CNC controlled machining centres, up to 7 axes. We clean (class 7) and assembly, if needed under cleanroom conditions.
Various plastics
BKB Precision works with plastics that demonstrates the utmost precision and maximum reliability throughout every stage involved in the complex and accurate machining of the parts. We only machine (milling and turning) plastics and no metals. Because of the danger of metal ion contamination, we exclude any contact with metal materials during production.
Stringent requirements
BKB Precision works with High Performance Plastics that comply with stringent requirements, like:
High thermo-mechanical strength
Minimal thermal expansion
Low particle generation in bearing and wear applications
Good chemical resistance to acids, alkalis, greases and solvents, hydrogen peroxide, demineralised water, hot steam
Good plasma resistance
Minimal outgassing under vacuum
Minimal extraneous ion content
Good electrical insulating properties and defined static conductivity
And last but not least: the plastics should comply with strict cleanroom production standards
Diverse applications
BKB Precision is experienced in machining parts for Semicon products/applications like:
Wafer cleaning equipment
Wafer etching equipment
Wafer carriers
Chemical tanks
Turntables
High Purity Piping systems
Microelectronics
Vacuum chucks
Tubes and fittings
Lined tanks
Circuit boards
Filtration and diffusion equipment
Static control applications
Would you like to know more about carefree machining for semicon purposes?
Contact our specialists or call us at +31 (0)40 267 01 01 . We are more than happy to help you.