2021 | BKB Precision works with SpaceClaim
Manufacturability is an important factor within the manufacturing industry – something which also applies to plastic processing. To provide our customers with the necessary information for us to discuss this issue with them, we have been working for some time (in addition to Hypermill) with SpaceClaim: a CAD package specially developed with the manufacturing industry in mind.
Through the basic principle of Direct Modelling, this software package works extremely well when adjusting and correcting the step files we receive. It is therefore a great tool for giving feedback to the customer in a clear, simple manner.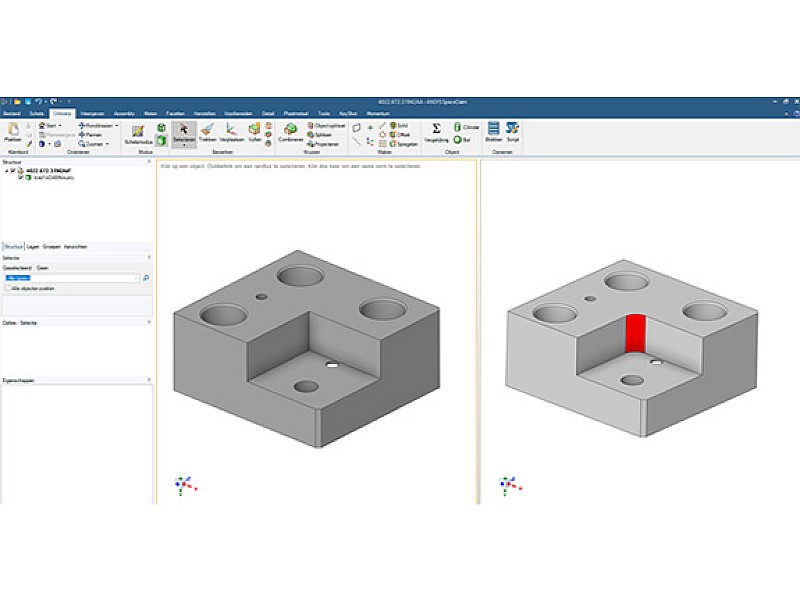 SpaceClaim: a short introduction
We use SpaceClaim in the preparation work for production: recovering step files, splitting assemblies, sheet metal flat pattern, drawing up profile mills and, where necessary, generating 2D work drawings from a Product Manufacturing Information (PMI) file.
Using SpaceClaim, we can easily make tiny adjustments (3D modelling) to a step-file drawing we have been sent. We might change a radius, for example, after which it becomes immediately clear to the customer whether something can be made or not. This makes it a great communication tool when sparring with customers on the subject of manufacturability. It also means that the responsibility for the final drawing remains firmly in their hands.
In addition, SpaceClaim offers several options for importing and exporting CAD geometry. This means the programme is ideally suited for adapting CAD models from different CAD-CAM systems. Views, sections and details can be generated quickly using SpaceClaim, which makes getting to grips with a 3D file quick and easy. The CAD interface is simply laid out and very user-friendly.
Model-Based Definition & SpaceClaim
SpaceClaim also connects us to digital developments in the market. The arrival of Model-Based Definition (MBD) means having to make adjustments in the production process. However, SpaceClaim makes it possible for us to carefully process PMI data from the assessment stage to product manufacture. Through this extra capacity, the process runs as smoothly as it used to be with conventional 2D drawings.
SpaceClaim: benefits
Perfect communication tool for discussing manufacturability with customers;
Faster translation from PMI to production data;
Direct translation of 3D contour to customer-specific profile mill
Translation of the standard end results provided to us by the customer into the specific end results for the plastics being used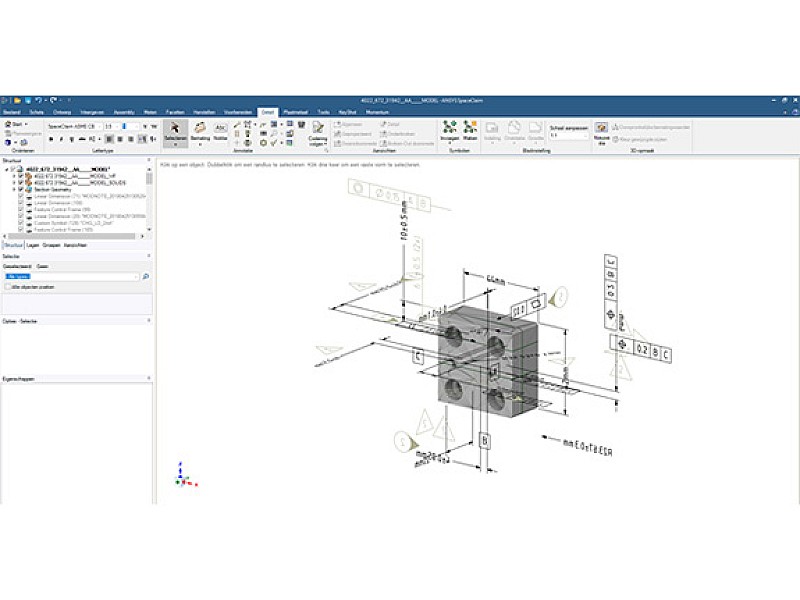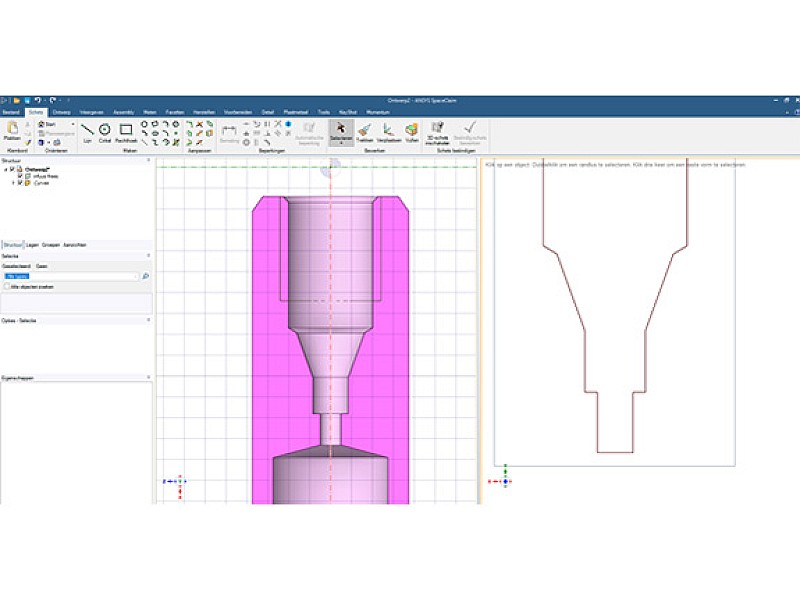 Tooling & SpaceClaim
The package also offers great benefits in the field of tooling. In practice, depending on the batch size, it pays to adapt the machining tool to the workpiece. SpaceClaim makes it very easy to translate a contour into a so-called profile mill – a development which can save a lot of time.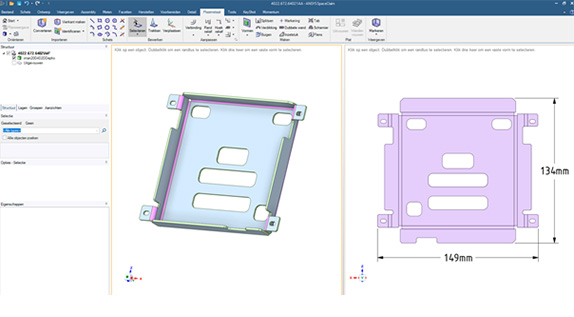 Sam Versteeg, Production Engineer: 'Our focus is on realising a great product together and with SpaceClaim we can quickly provide customers with advice and feedback. They can see at a glance which changes are necessary in order to make the product manufacturable.'
'SpaceClaim is a good addition to our existing CAD-CAM system and a very useful tool for discussing manufacturability with customers. With it, we can build a firm foundation for the manufacturability of a desired product and give our customers the right advice.'