2018 | BKB Precision increases production capacity with CNC milling machines
BKB Precision grows. This autumn, the organisation expanded its machine pool with two new CNC milling machines: the HAAS DT-1 and the HAAS VF-3. These milling machines offer many possibilities. They are a fantastic addition to our machine pool. The investment was made to increase production capacity and satisfy increasing market demand.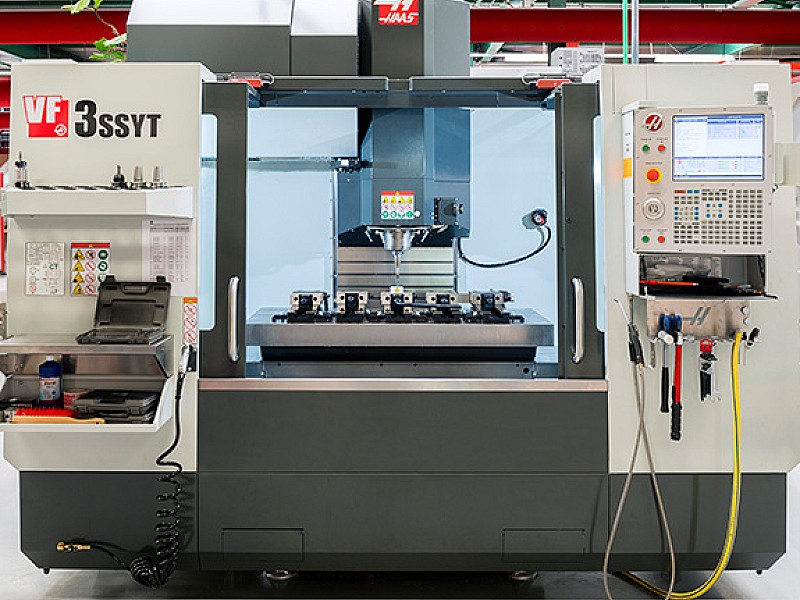 HAAS VF3SSYT
The VF-3 milling machine will be used as a 3-axis clamp processing machine. The machine has a milling bed of 1000 mm containing 5 machine clamps. This increases the clamp capacity and enables more efficient production. This machine can also operate to 5μm accuracy.
HAAS is known as an all-round machinery supplier and offers a wide range of various machines. The choice for HAAS machines is based particularly on the price-quality ratio in relation to the type of processes that need to be implemented. The machines offer many possibilities and standardisation in this respect. The machines' user convenience is a nice extra."
HAAS DT-1
The DT-1 is a compact 5-axis CNC milling machine that enables finishing of products' sixth side. The DT-1 milling machine is of stable construction, and the user-friendly Haas control makes the DT-1 easy to program and operate. The machine has a controlled access panel; this additional functionality will enable us to automate production in the future. Pneumatics enables automatic opening and closing of the machine for robotised product handling. The DT-1 can process to 5μm accuracy. The aim is to expand the DT-1 as quickly as possible with a cobot.
Integrated measurement
Both machines have integrated wireless Renishaw styli for measuring tools, lengths, diameters and/or the zero point of products.
Increasing the current capacity of unmanned hours offers us various advantages, including better utilisation and cost coverage of the machines", stated Mannes Westhuis, Managing Director.