2017 | BKB Precision expands machinery with new Okuma Multus B200II
Starting this spring, the machinery at BKB Precision has expanded with a new CNC turning-milling combination: the Okuma Multus B200II. This multi-tasking machine is able to accurately machining high-quality plastics up to 3µm precise.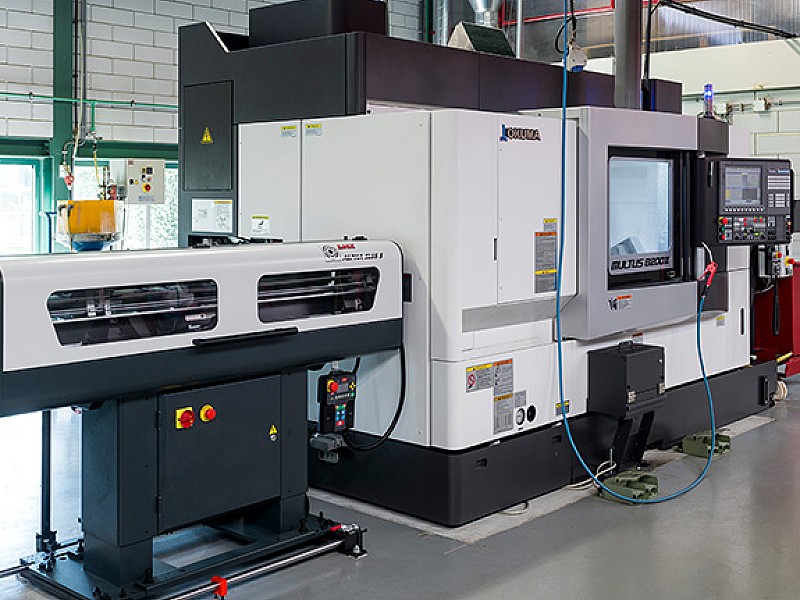 High pressure cooling and multi-tool
The stable construction ensures high accuracy with the most complex applications and at different temperatures. The construction of the machine prevents vibrations while being in operation. The machine also has high pressure cooling that allows deep hole drilling; drill holes that are 10 times deeper than the original diameter. With the multi-tool up to 4 tools automatically can loaded and used.
The extensive editing capabilities ensure that a more effective production of parts can take place which is beneficial to the quality of the product. The Okuma Multus B200II is equipped with six programmable axes that ensure 5-axis modification simultaneously.
"Due to the growth of the company, the capacity of the current machines was no longer sufficient. An additional advantage is that we can continue to produce at a high level and guarantee quality, "says Mannes Westhuis, Managing Director.
We like to invest in new technologies and the arrival this machine ensures that we even better can meet the growing needs of our customers both in- and outside the Netherlands."