2019 | Plastics processing ; explanation of plastic processing and methods
At BKB Precision, we process technical plastics and high performance plastics into high-quality end products for various industries. This includes items for device construction, technical applications and other precision components. We use various methods, depending on the design, from CNC milling and turning to (cleanroom) assembly. Our state-of-the-art machine park offers a wide range of possibilities in terms of plastic processing. In this article, you can read more about our methods.
1. Determine the right type of plastic and processing
Do you have a concept that you want made from high-quality plastic, but could still use some advice on the right type of plastic and plastic processing? Then you've come to the right place!
Our specialists know what is and isn't possible when it comes to the various types of plastic, and they also know exactly what each process does for each type. We are more than happy to share our expertise with you.
Even if your wishes are highly complex and require great accuracy, we have the experience, expertise and resources to make the impossible possible.
2. Quotation and order confirmation for custom-made plastic
The next step in the process is delivery of the final product drawings – preferably in the form of a PDF and STEP file. Based on this, we'll give you a quotation, taking into account the type of plastic you want.
If we have not yet consulted you on this, we will still contact you to discuss your requirements and the corresponding quotation.
If this leads to an assignment, you will receive an order confirmation from us.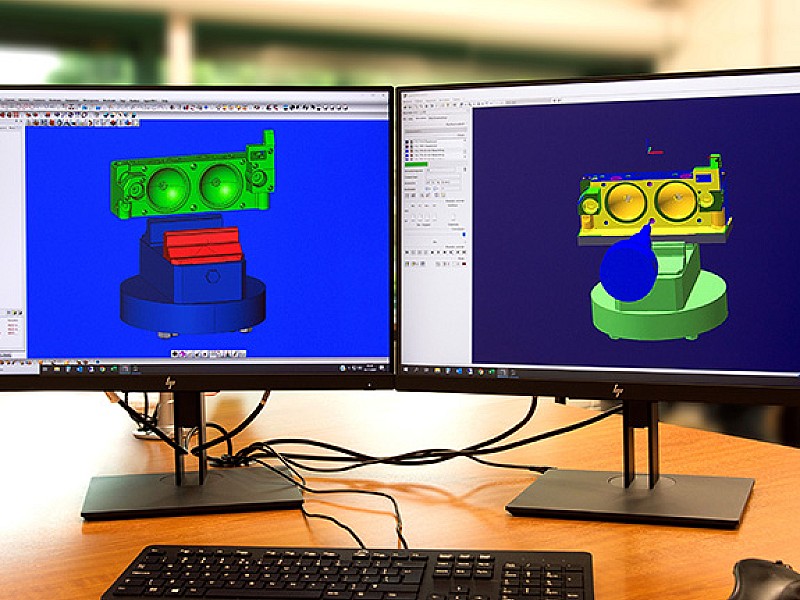 3. Schedule the plastic processing
As soon as you approve the order confirmation, we will start work for you. To begin with, we enter the assignment plan into our ERP/MRP programme. We then programme the desired CNC processing with the help of the CAD/CAM programme hyperMILL® by OpenMind. This advanced software enables us to optimise the entire CNC machining production process, so that the lead times are minimal.
4. The plastic processing takes place
Our state-of-the-art machine park is extensive, with machines of the highest quality. For example, we have portal milling machines, 3, 4 and 5-axis milling machines, rotary milling combinations, turning and measuring machines. All controlled through CNC (Computer Numerical Control), of course. These machines operate in climate-controlled conditions. This enables us to keep the properties of the final product as predictable as possible. Plastic processing depends on the desired quantity, the complexity of the processing and the required accuracy.
5. Quality control of high-quality plastic products
Because only the very best is good enough for us, we first send the products to Quality Control before they are prepared for cleaning and/or shipment. This department checks whether products meet all specifications. Moreover, we understand that you also want the necessary certificates and measurement reports with your high-quality plastic products. We can of course prepare and supply these for you. Have all checks been carried out successfully? Then our logistics department will ensure that you receive your products within the agreed delivery time.
It goes without saying that we will keep you informed throughout this process. If it appears that something is not feasible, we will inform you of this in a timely manner and together we will look for a suitable alternative.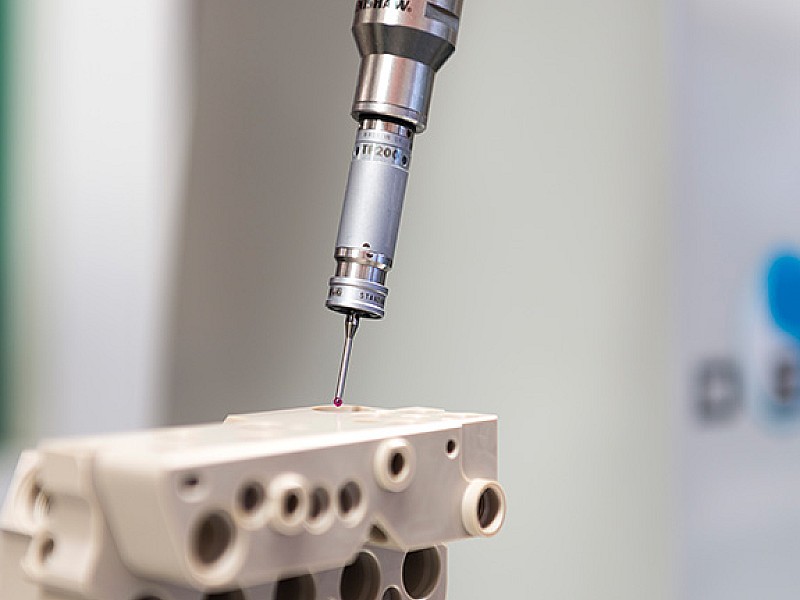 Plastic processing? Contact us without obligation
Are you curious about what we can do for you? Or would you like more information on the production of high-quality plastic products? Then please contact us. We would be happy to provide you with suitable advice and take care of your concerns throughout the entire process.